Discover, Plan, and Scale An Automation Strategy Across Your Growing Startup With Ease.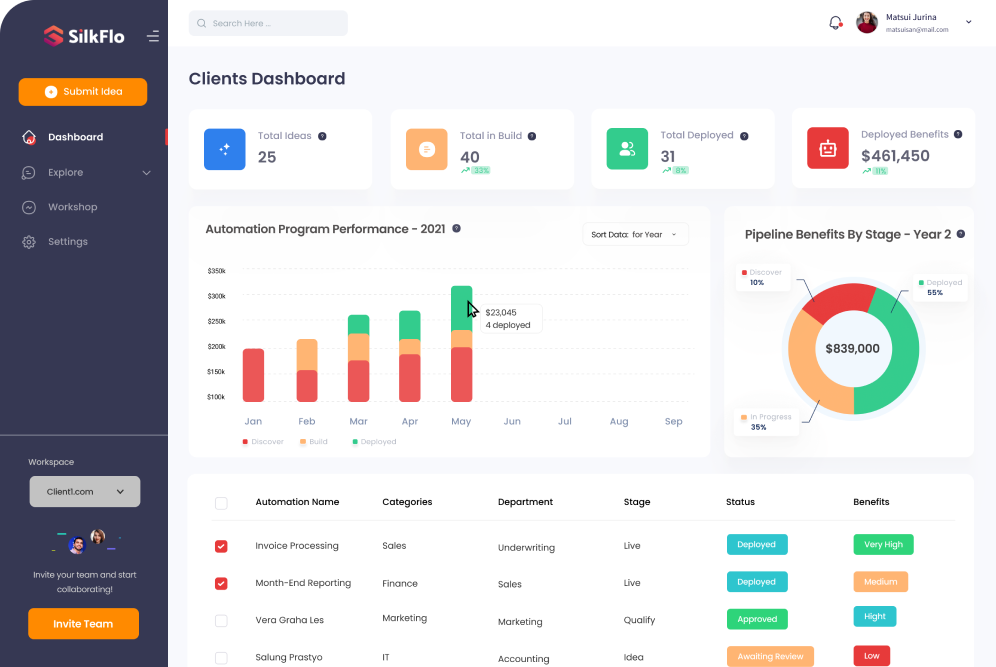 from all over the world...

Connect your automation workflow with SilkFlo
Integrate with any automation technology and unlock it's full potential
SilkFlo is the automation strategy tool that you need to Discover, Manage and Track successful automation projects, all in one place.
Effortlessly Assess Automation Potential
Discover quality automation ideas faster and build a great pipeline for your operations team
Impress stakeholders with Professional Business Cases
SilkFlo automatically creates professional business cases and ROI calculations to present to your stakeholders
Centralise Your Client Projects for Easy Management
Manage all of your automation projects from one centralised platform. Easily track progress, communicate with your team, and stay on top of deadlines
Measure your impact
Communicate your benefits and real-time performance, and make an impact on your bottom line!
Improve your bottom-line and create an automation-first culture. Sign up for early access today!